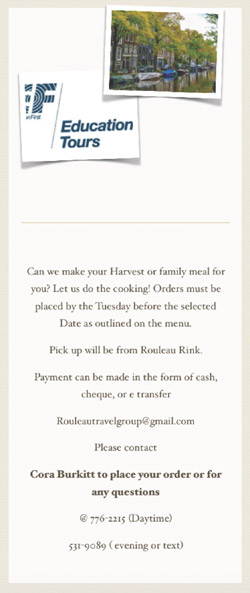 Delicious Harvest Meals
The Rouleau Travel Group is fund-raising by providing Delicious Homemade meals for your family - let us help with Harvest or to take a break from the kitchen! Meals are $15 each and are all individually plated- for easy delivery to the field, or for easy clean up ;). Please watch your mailbox for all the information.


To pre order your meals, please contact; Cora Burkitt at:
776-2215 (daytime) or
531-9089 (evening).


We thank you in advance for helping to support our local youth in this once in a lifetime experience!