Community Groups » Panthers Club Volleyball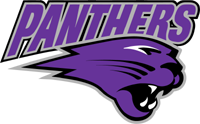 Volleyball has always been a popular sport in Rouleau however never before have we fielded a club volleyball team... that is until 2011! With the assistance of the QCVC (Queen City Volleyball Club) and surrounding communities there was enough interest to proceed with a 14U club volleyball team in 2011.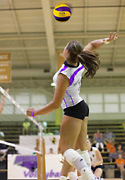 2012 brought 5 additional athletes from Avonlea, Wilcox, Milestone, and Bengough wishing to join the Panthers! Rather than cutting players from our 15U squad, 14U AND 15U teams were created!

In 2013 and 2014 we scaled back our program and ran a single 16U team both years and what a great two years we had!

***As of December 4, 2014 we're still looking for one more capable 17U setter for the 2015 season; if you're interested, please contact coach Darrel Hall.

The 2015 edition of the Rouleau Panthers Club Volleyball Team will consist of one 17U Women's team. We're looking forward to another exciting season this year and hope to see your team on the court in 2015! This season will also see TWO Men's club volleyball teams in Rouleau; 14U and 16U. Thank you Coach Singleton for your efforts in developing the Men's program!!

For a complete calendar of events and the most up-to-date information, head over to the Panthers website!